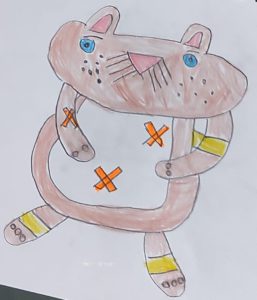 Laceration Repair
Children may be injured in an accident at home or outdoors. A laceration is a tear / deep cut in the skin and flesh of the child due to trauma.
It is a distressing event to both the parents and the child. A proper assessment and timely repair are essential. When it is a deep tear, multi-layer suturing under local pain relief (anaesthesia) with sedation or general anaesthesia is needed in an uncooperative child. When the wound is shallow, it may be able to close in one layer, either with tissue glue or sutures. This can be done under local anaesthesia alone or combined with general anaesthesia.
Surgery
Your child's wound is washed clean and closed with dissolvable sutures in layers, in a tension free repair. Depending on the depth and severity of the wound, antibiotics and anti-tetanus toxoid will be given to your child.
After the operation
Your child may shower normally. Painkiller medications should be taken for the first 2 days and as when needed after that. Wound strength will be developing over the next few weeks, hence avoid things that may disrupt it, for example swimming and exercise, for at least 4 weeks. It is important to contact your doctor if there is wound swelling, pain, redness or abnormal discharge. There is a risk of scarring with keloid and hypertrophic scar formation, especially if the child's parents or siblings have it. This can be treated with good outcome if detected.
Share if you like this post
If you have other enquiries on children's surgical conditions, feel free to contact us
© Copyright- 2020 Childsurgery.sg
All Rights Reserved