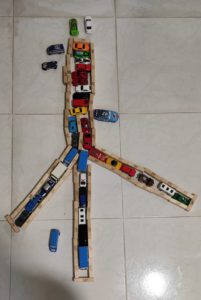 I was told my new baby may have a hypospadias. Is it serious?
Hypospadias is an anomaly of the penis comprising excess curvature (chordee), a hooded appearance of the foreskin, deficient foreskin on the bottom side of the penis and an abnormal urinary tract opening. It is one of the most common congenital anomaly and causes spraying of urine (this wets the pants when the child is standing to pee) and curved erection (chordee which may be painful). Thankfully, hypospadias is not life threatening, and not commonly associated with other anomalies.
What other anomalies can hypospadias be associated with?
A proximal hypospadias may be associated with undescended or absent testis, disorder of sex differentiation, abnormalities of the scrotum for example, bifid scrotum or penoscrotal transposition. These should be diagnosed and managed by a paediatric surgeon or urologist.
Can medicine cure hypospadias?
No, it is corrected only with surgery to ensure normal urine and sexual function.
When is the best time to correct hypospadias?
There is no consensus on the best age for hypospadias repair. The best time is before the child becomes aware of himself, to minimize the psychosocial effect of the condition. That is before 3 to 5 years old. Classically, it was proposed to be done from 6 months to 18 months old although there is no current good evidence for that.
What happens during the surgery?
Hypospadias repair is performed under general anaesthesia and may be done in stages under separate setting. The aims are to repair the excess curvature (chordee), bring the urinary opening to the tip of the penis and repair any rotation anomaly. A urinary catheter may be inserted as part of the surgery. A dressing is placed over the penis and needs to be kept on.
How is the follow up care post hypospadias repair?
It is important to prevent your child from pulling off the catheter or dressings. Your child will be given painkillers. Minimal bleeding is expected. Please check for clear urine in the catheter and soft stools, because these help to relieve the pain. The dressings and urethral catheter will be removed in 3 to 5 days' time.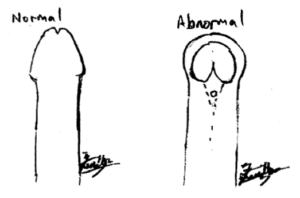 Share if you like this post
If you have other enquiries on children's surgical conditions, feel free to contact us
© Copyright- 2020 Childsurgery.sg
All Rights Reserved